Bitlanders.com Another Source Of Extra Cash

12

min read
I  have come to know BITLANDERS thanks to @artgirl.
I don't have much to do with BITLANDERS but I did join and the platform is not too bad. There are things I did like and things I am not fond about.
What is BITLANDERS?
BITLANDERS is another blogging platform where you get paid by posting your blogs. You might think it is the same with steemit. Oh no, that is a big NO. Bitlanders is centralised and you can't just post anything you like. Your post need to meet their strict requirements and it will go for review. Yes you read it right, your article will have to go for review.
In steemit you are getting paid by other peoples upvote voting power. In BITLANDERS you are getting paid by the company in proportion to your "buzz score".
How is BITLANDER getting the money to pay the users/bloggers?
Every article or blog that you post in BITLANDERS is not really yours. Fair enough you get credited as the author but if you have a look at your article, it has advertisement on it.
That advertisements on the articles / blogs is where BITLANDERS get the money to pay its users.
Things I like about BITLANDERS.
It's another way of earning extra income as a blogger. It don't matter if BITLANDERS will own the article and put advertisements on it as long as you get your share.
If you compare this to owning your website and monetizing your website, the money you will get is probably not much due to your websites poor traffic. It is a different story if you are popular and your website is generating plenty traffic which means you are earning decent income from advertisements.
BITLANDERS' platform is easy and fun to use.
You get an avatar and you can dress it up. It's like having your own character in a game and work to make it level up or something like that.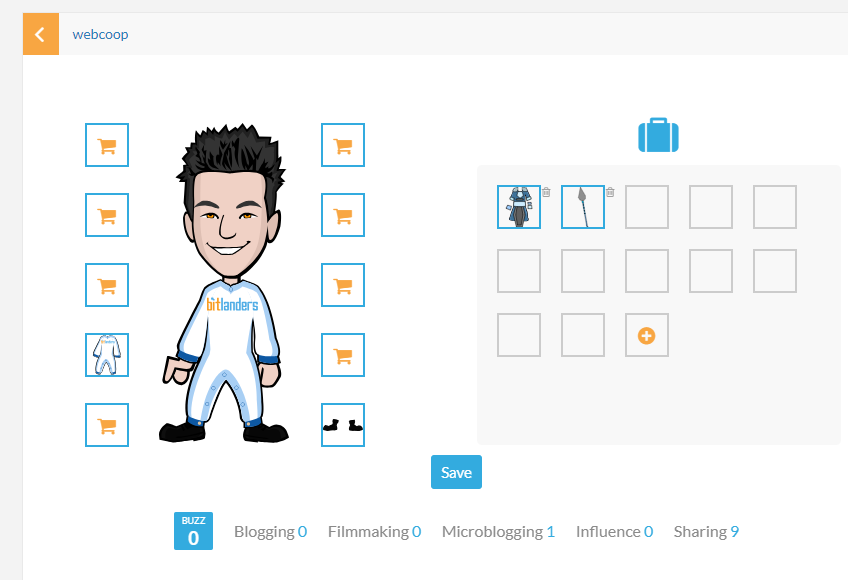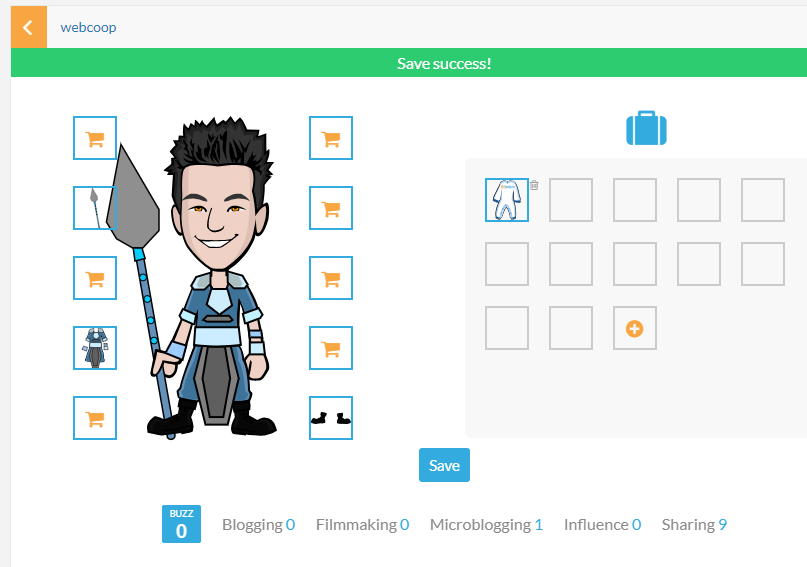 It also have shops where you can buy those outfits for your avatar!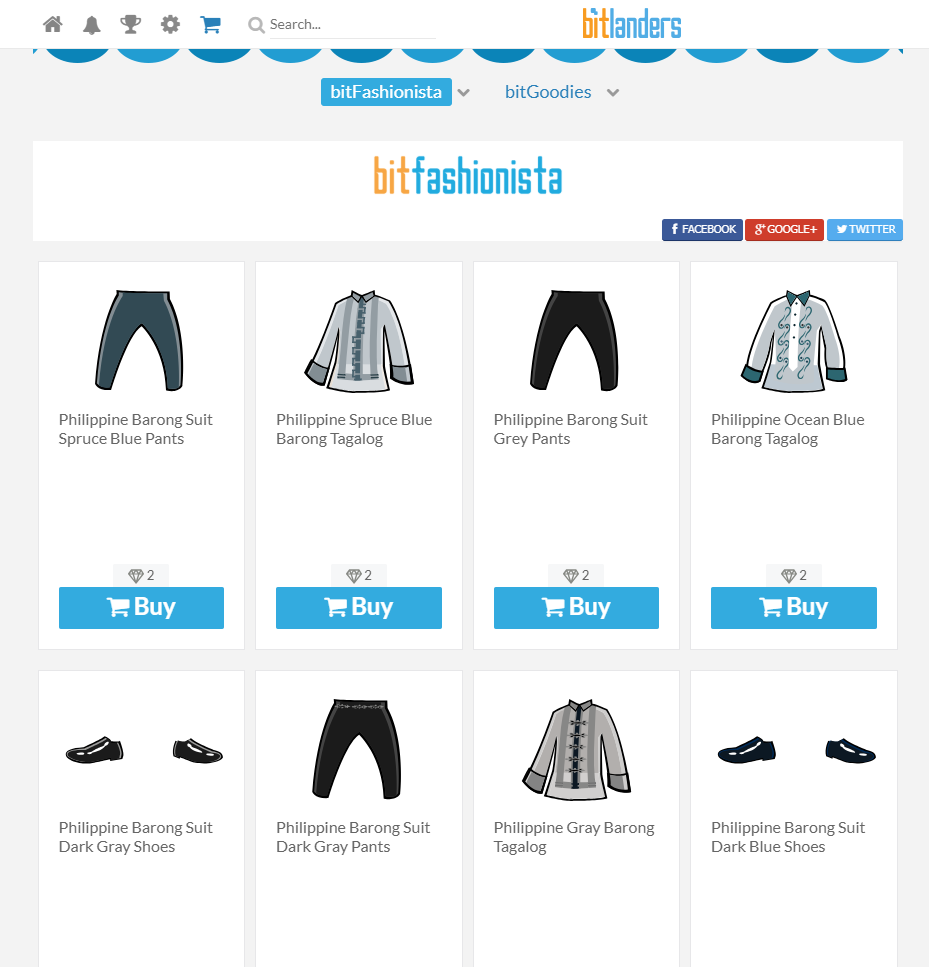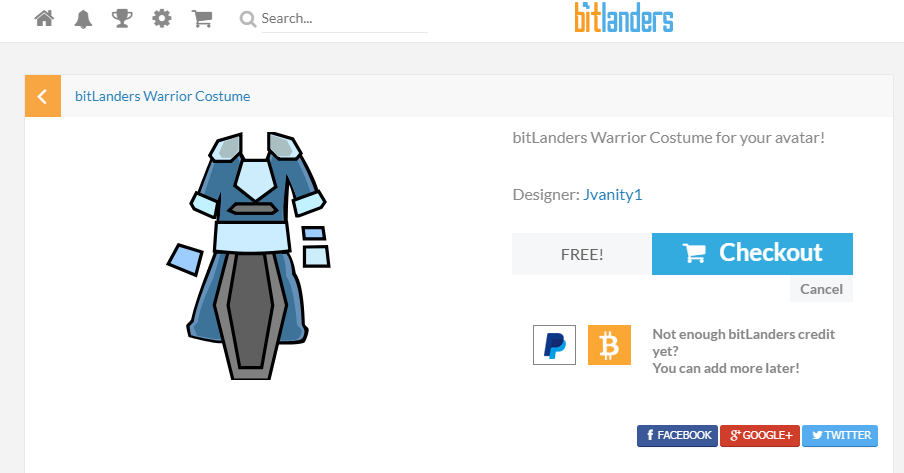 Earning "buzz score" made it easier and fun by the quests.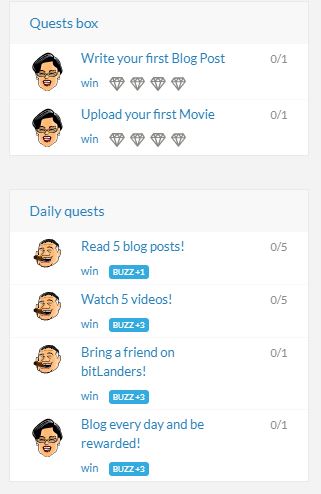 The choices of types of blog is very good too.
You can post a long blog, a micro blog (up to 160 words) and a film. Oh and that stats option is a fun way of seeing how good you are doing in the platform.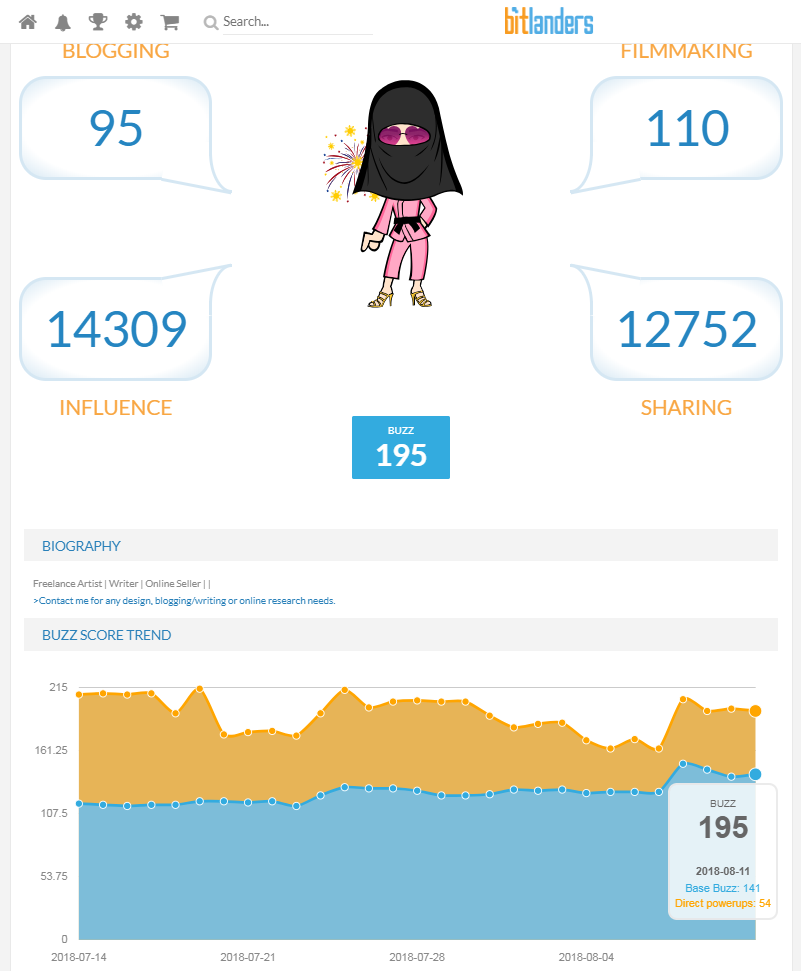 Things I DON'T like about BITLANDERS.
This will be comparing against steemit platform because I is all I have used that is similar.
Too centralised.
Your blog will undergo a review and the reviewer will have the final say. They might reject your article due to a wrong grammar or due to its length. If your posts in steemit is like 300 words average, in BITLANDERS that don't cut it.
Quality of post needs to meet good SEO criteria.
They have a strict guideline when writing your article or blog.
However, in saying that, as a blogger their guideline should be your way of writing anyway. If you follow their guideline and use it on all of your blog and articles, the quality blogs you produce will be a lot better.
You are not allowed to cross post.
The blog or article you submitted for review on BITLANDERS must be the original post otherwise it will be rejected or will only worth 0 points.
This is because BITLANDERS want your article to appear in their website first when doing google search. It is called SEO (Search Engine Optimization).
The pay is not enough to justify the very good quality articles.
This is only for me, others might have a different view, like I said I am comparing it to steemit platform.
My average author reward is like 0.5 STEEM per post. If I get to post 2 articles per day, I will be getting 1 STEEM per day.
Will I recommend BITLANDERS to others?
Definitely YES, BITLANDERS is another good source of extra income.
The interface is easy to navigate and it is fun to use. When you are first starting up, there is a guided tutorial to get started. It's like starting on a new game.
The good thing with this is whatever article or blog you post on BITLANDERS you can cross post it to steemit as long as you post it first in BITLANDERS. The steemit community will not go against it because it is you original article and it is yours (not plagiarised).
So why not post a very good quality content in BITLANDERS then post it to steemit as well. You are earning in BITLANDERS as well as in STEEMIT.
Join us in BITLANDERS
So what are you waiting for? Try BITLANDERS now and earn while having fun.
DISCLAIMER
I don't claim to be an expert about the article mentioned above. The article above is based on my own experiences and my own research. I don't claim it to be 100% accurate.
I am not a financial advisor. The article above is just my own opinion. Please do your own research.