How To Register
Free Web Hosting For Your WordPress, SteemPress, Steemit
---
Click on "Use a subdomain from WebCoopHost"

Enter your domain name in the field. You can put your steemit user name if you like.

Click on "Check"

---
Click on "Checkout"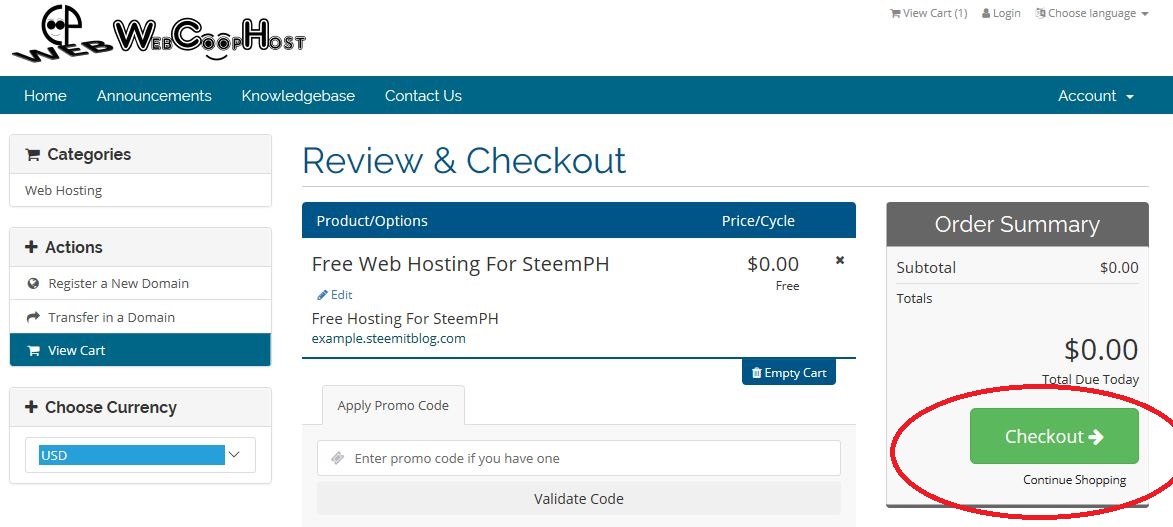 ---
Fill in your details, then click on "Complete Order".
A lot of people wanting to put a made up details which you can but please put in a valid email address. A NON-VERIFIED EMAIL ADDRESS ACCOUNT WILL BE CANCELLED.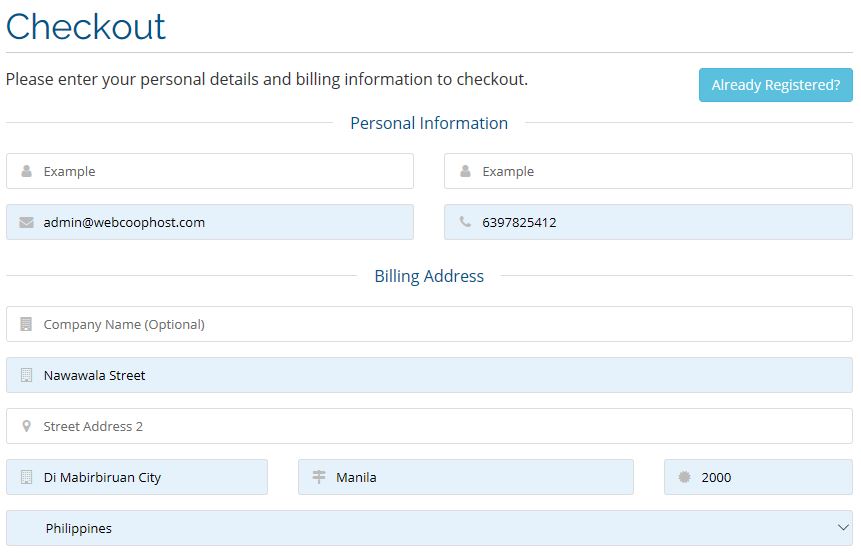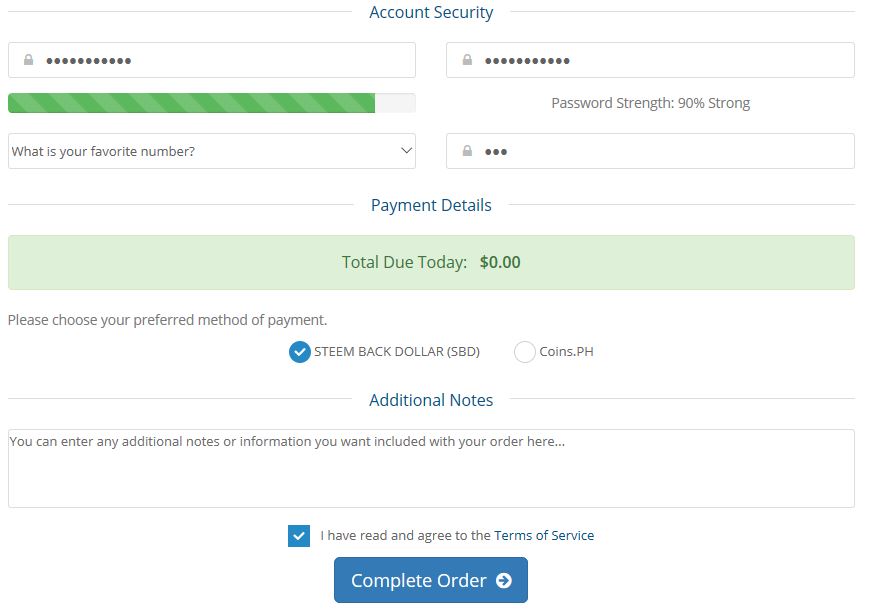 Check your Email and Confirm you Registration. Note: It might go to your JUNK MAIL.
---
Free Web Hosting
Free Means Free No One Time Fee
Do you want a free web hosting for your wordpress, steempress, steemit?
Do you want to practice creating website without the worry of paying monthly fee?
Do you want full control of your files and data base? Do you want a full access to the 300+ apps or scripts available?
Register for the webcoophost free web hosting service.
Learn more HERE
Join Now HERE
---
Tutorials For The Free Webhosting
How To Access cPanel – Tutorial on how to access cPanel, create custom email and how to access email from the client area.
---
HELP THE CAUSE
Let us keep this service forever FREE
How you can help.
The CLIENT area and the website https://steemitblog.com have advertisement on it. Please visit it everyday. I know they said you should not encourage family and friends but how else are we going to keep a service running. By the way, if you see an advertisement you like don't be shy to click on it.
Use the CLIENT area to log in to your cPanel.
Please visit https://steemitblog.com for tutorials and other blogs to increase traffic.
Donations are gladly accepted in any type or form. 
You can donate your upvotes by upvoting @webcoop's posts in steemit.
You can donate SBD/STEEM to webcoop with memo "donation for the free webhosting".