This is a revision of my older post regarding sending steem from coinspot.com.au to your steemit account.
NOTE: PLEASE DO NOT SEND YOUR MEMO KEY OR ANY KEY
Since I was too late to edit my old post I am making another to make some changes.
On the previous post I have put it there you include your memo key.
Just to be safe do not put anything in there, DO NOT PUT ANY KEYS PUBLIC OR PRIVATE. This will also insure that you are not mistakenly putting your private keys or worst password. It already happened to someone where they mistakenly put their password on the memo field and lost liquid steem in under 10 minutes.
I will put the new guide first on sending steem from coinspot.com.au to your steemit account.
On the send steem form on you coinspot.com.au account just fill in the details. The amount of steem you want to send, steem payment address is your steemit user id without the @ in front. My steem payment address is webcoop for example. On the memo field, you can put anything or leave it blank. NOTE: PLEASE DO NOT PUT YOUR PUBLIC OR PRIVATE KEYS HERE.
Disclaimer:
I do not guarantee that this method work even if it worked for me. Use small amount first to try it if it will work for you.
I am not responsible for any money or coins lost from following the posted method. Use it at your own risk.
"Send steem form" from coinspot.com.au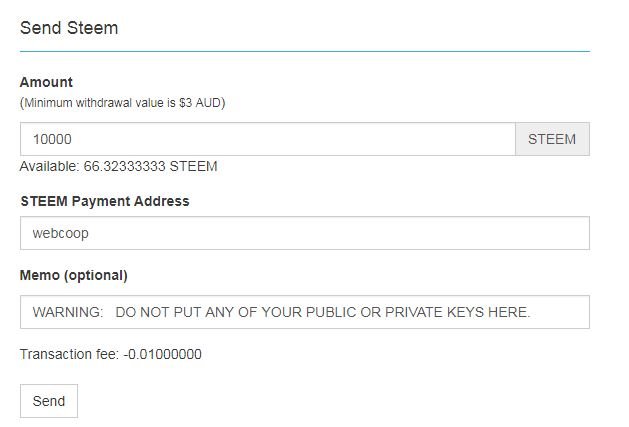 Resetting Password
If you mistakenly put your private keys or your password in the open or public. Please act now and change your password. Changing your password will generate new public and private keys and make the old ones invalid.
Make sure you save you new generated password somewhere else before you cut and paste it to the "RE-ENTER GENERATED PASSWORD" field to be safe just in case something goes wrong.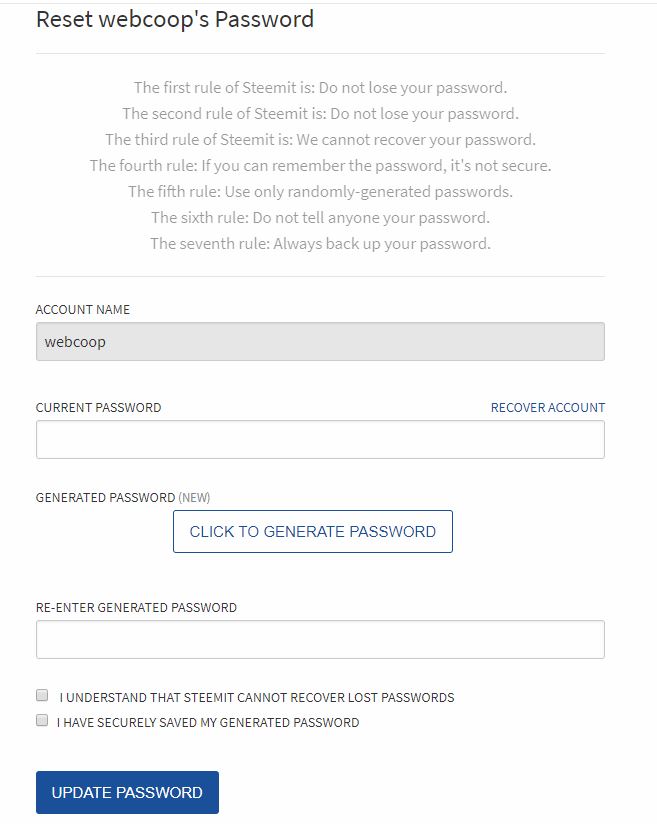 Cross Posting
This article/post will be published at https://steemit.com/tutorial/@webcoop/busy-org-could-replace-steemit-com which is my own personal blog with steemit.com
Advertisement:
​webcoophost.com
Australian Business Number (ABN): 60 686 036 118
A free or cheap alternative of owning your website.
USD Prices     |     AUD Prices     |     PHP Prices
We also accept SBD or STEEM
Please follow and like us: