One of the greatest attraction here in Kalgoorlie is "The Super Pit". I was told you can see the super pit from outer space, that's how big the super pit is, a big scar (hole) on the planet earth.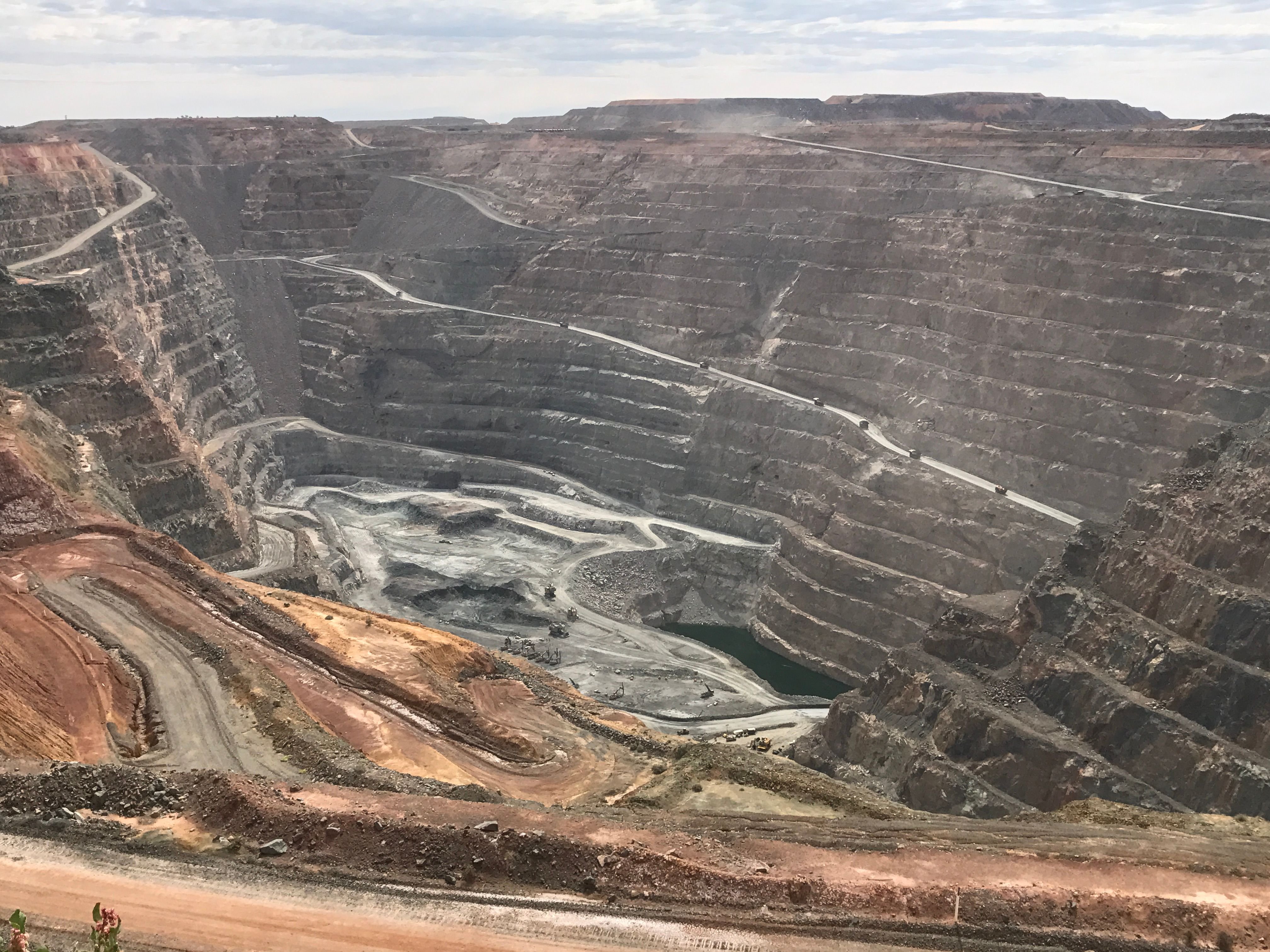 Before it was Super Pit, it used to be an underground mine, that is why on this video you can still see the tunnel holes on the edge of the pit.
The Super Pit is manage by Kalgoorlie Consolidated Gold Mines Pty Ltd (KCGM) on behalf of Joint Venture owners Newmont Australia and Barrick Gold Australia. Situated on leases totalling 35,000 hectares, KCGM operations include the Fimiston Open Pit (Super Pit), Mt. Charlotte Underground Mine and the Fimiston and Gidji Processing Plants.
Super Pit (KCGM) is one of the largest gold mines in Australia, producing around 700,000 ounces each year. For every 1 million tonnes of ore extracted from the Super Pit, there are between 250 and 300 kilograms of gold, with over 85 million tonnes of ore and waste rock removed each year. This equates to 1 in 7 trucks carrying about golf ball size quantity of gold (about 0.5 kilograms). This don't look right, it does not compute, 7 truck loads of ore and you only get 500 grams of gold. How is this economical? I guess it is otherwise they will not put it on their information.
6 truck loads of ore equals 1 golf ball of gold??

This is the reason why I reckon Kalgoorlie have the biggest man made mountain, that's where they dump all the waste rock. The current life of the super pit is around 2029, but they are always looking at opportunities to expand the life of the mine. A very good news to the people of Kalgoorlie, I can't picture what Kalgoorlie would be like without the super pit. It could become a ghost town or definitely not as big as now. There are still other mines around, gold mines and nickel mines.
What I think is the company will look very hard at prolonging the mines life, they will probably buy off the town next to it called Williams Town. I think by law after they finish with the mines they will have to rehabilitate the land, that will hurt their deep pocket for sure and I don't think they will want to do that. That is why I think operations will keep going even if they are only breaking even.
The town Kalgoorlie – Boulder is very close to the Super Pit that is why every time they do blasting you can feel and hear it. I used to live in Boulder and the house shakes due to blasting, it is like a minor earth quake.
This aerial view shows how close the Super Pit to the town.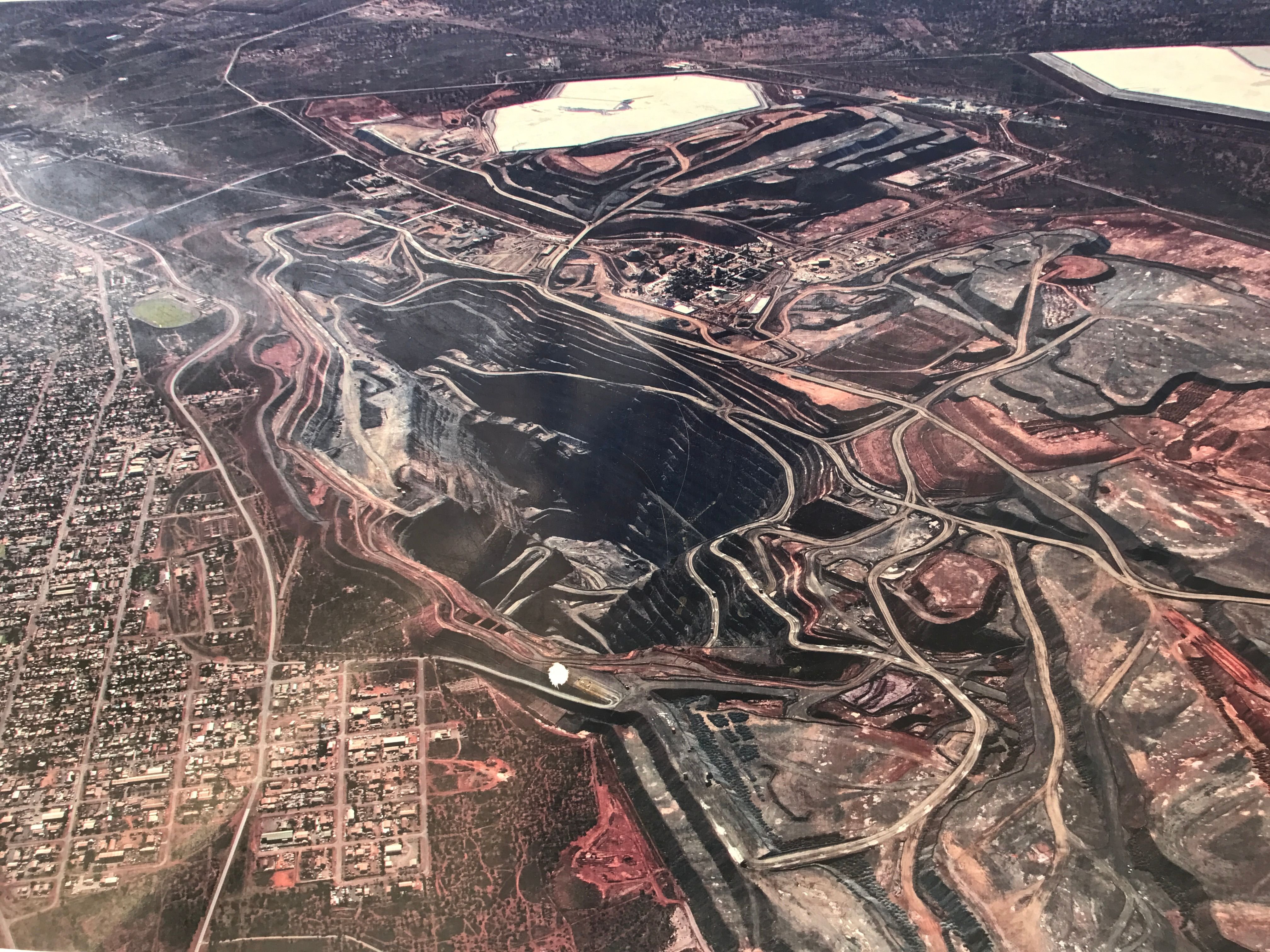 The following are some of the machinery they use at the super pit.
Huge, gigantic, enormous machines!!!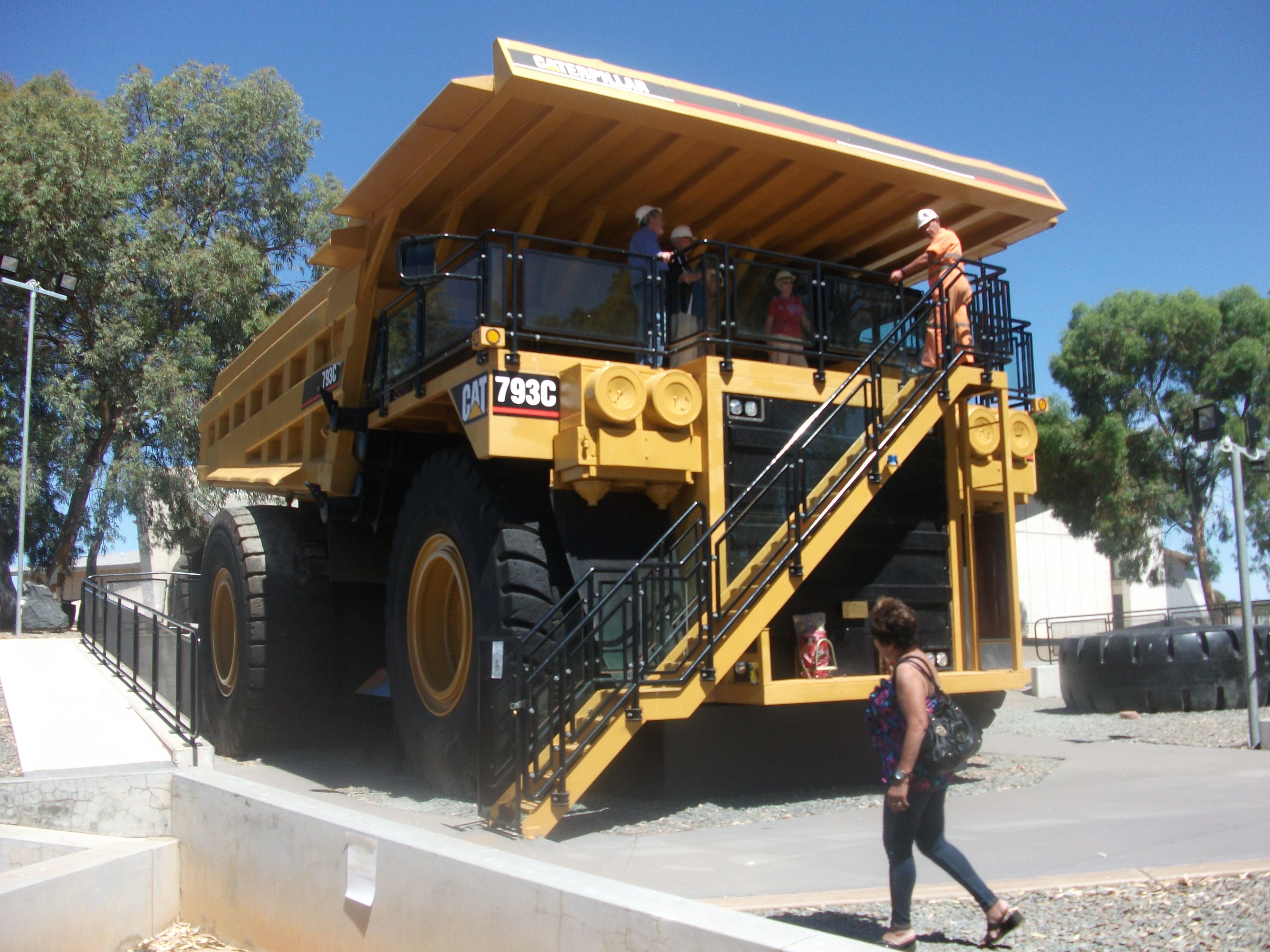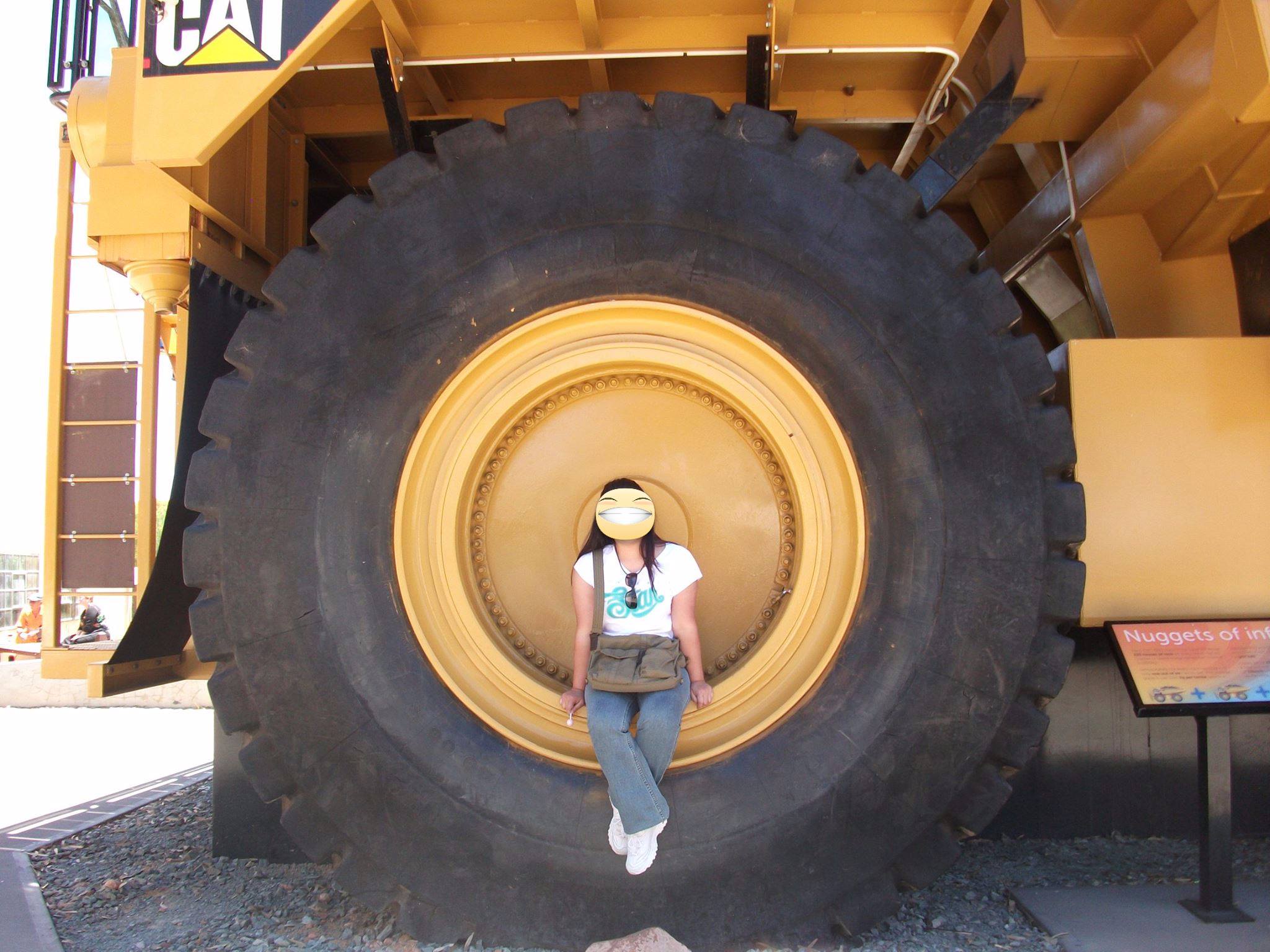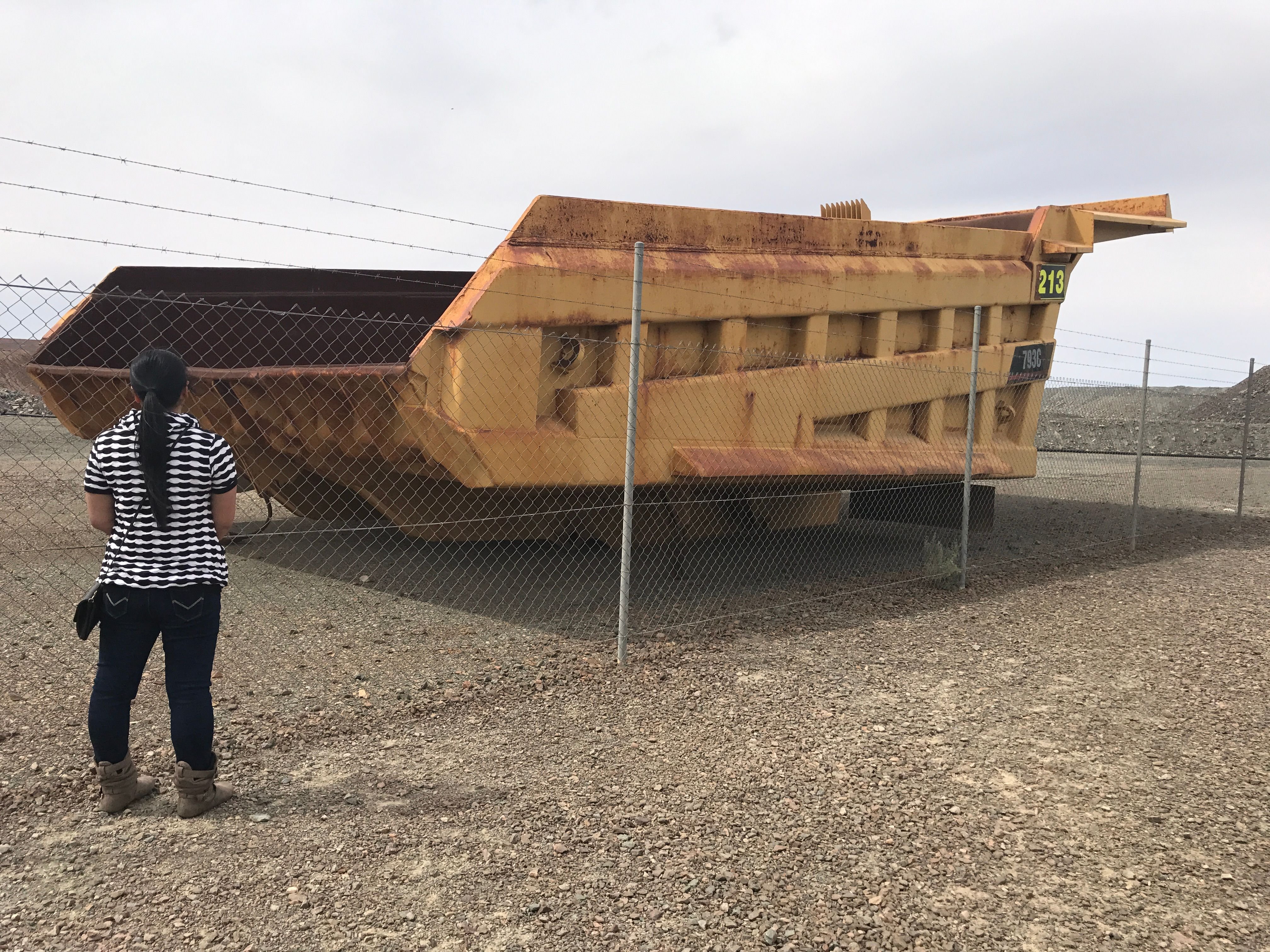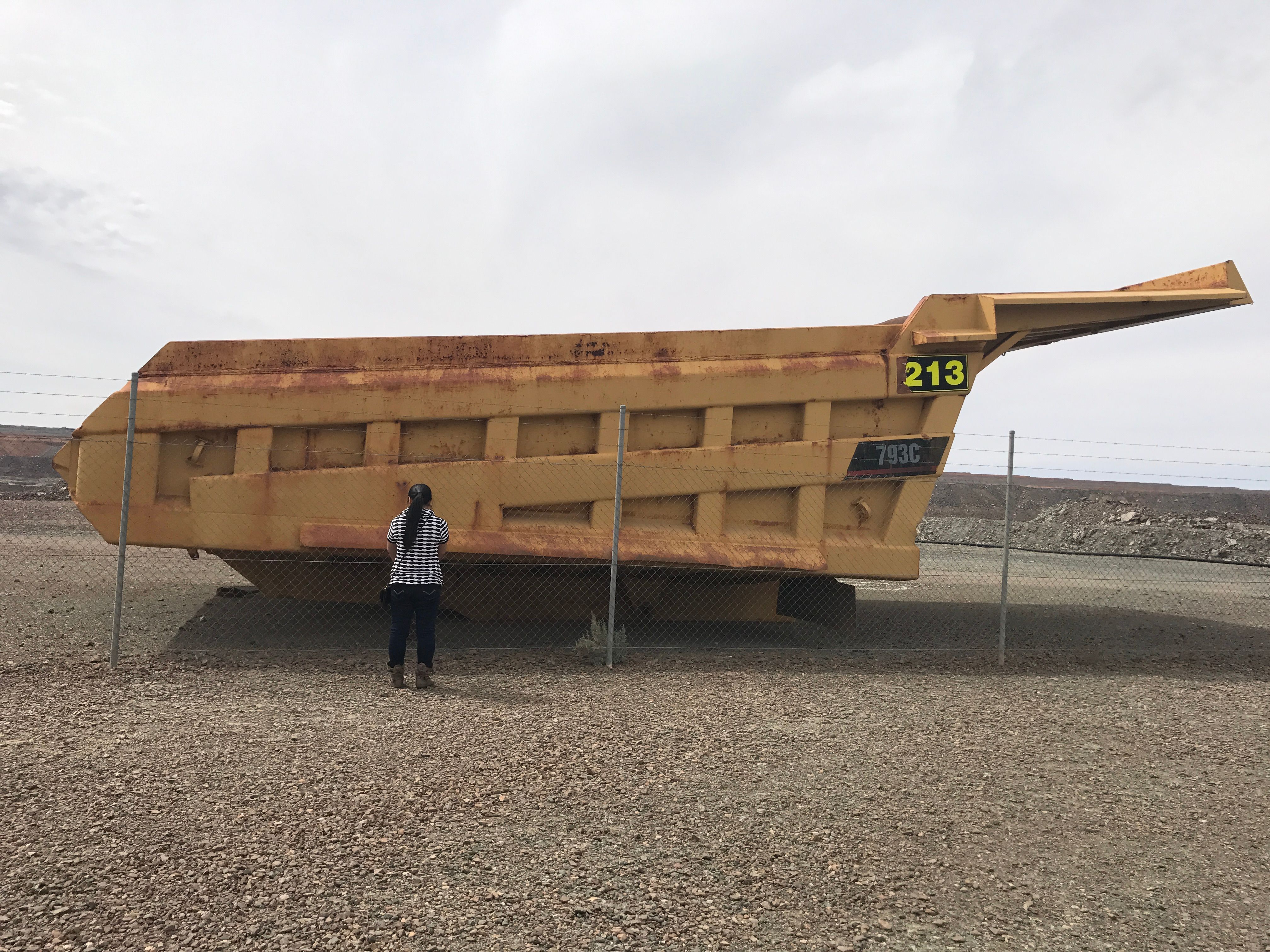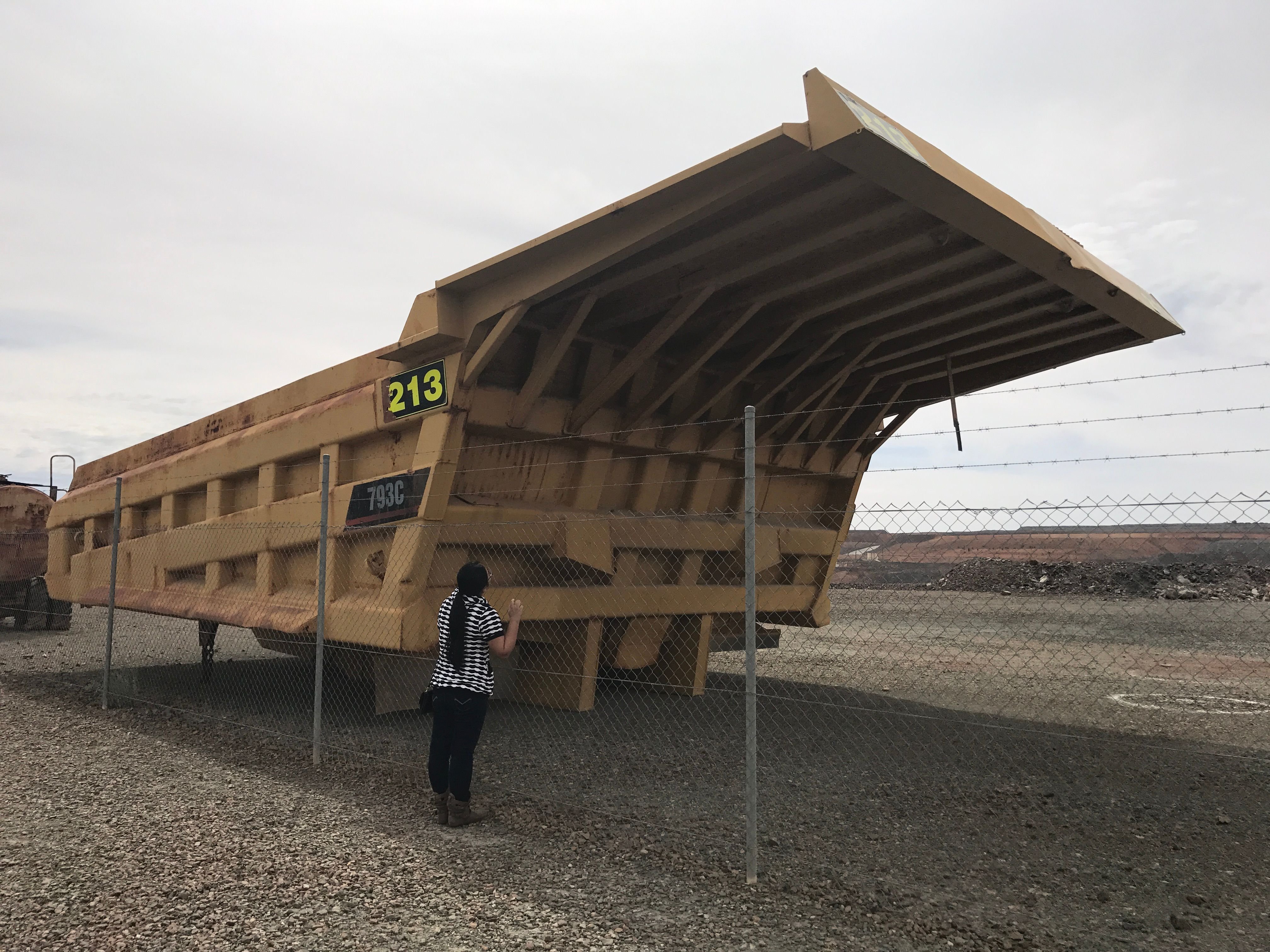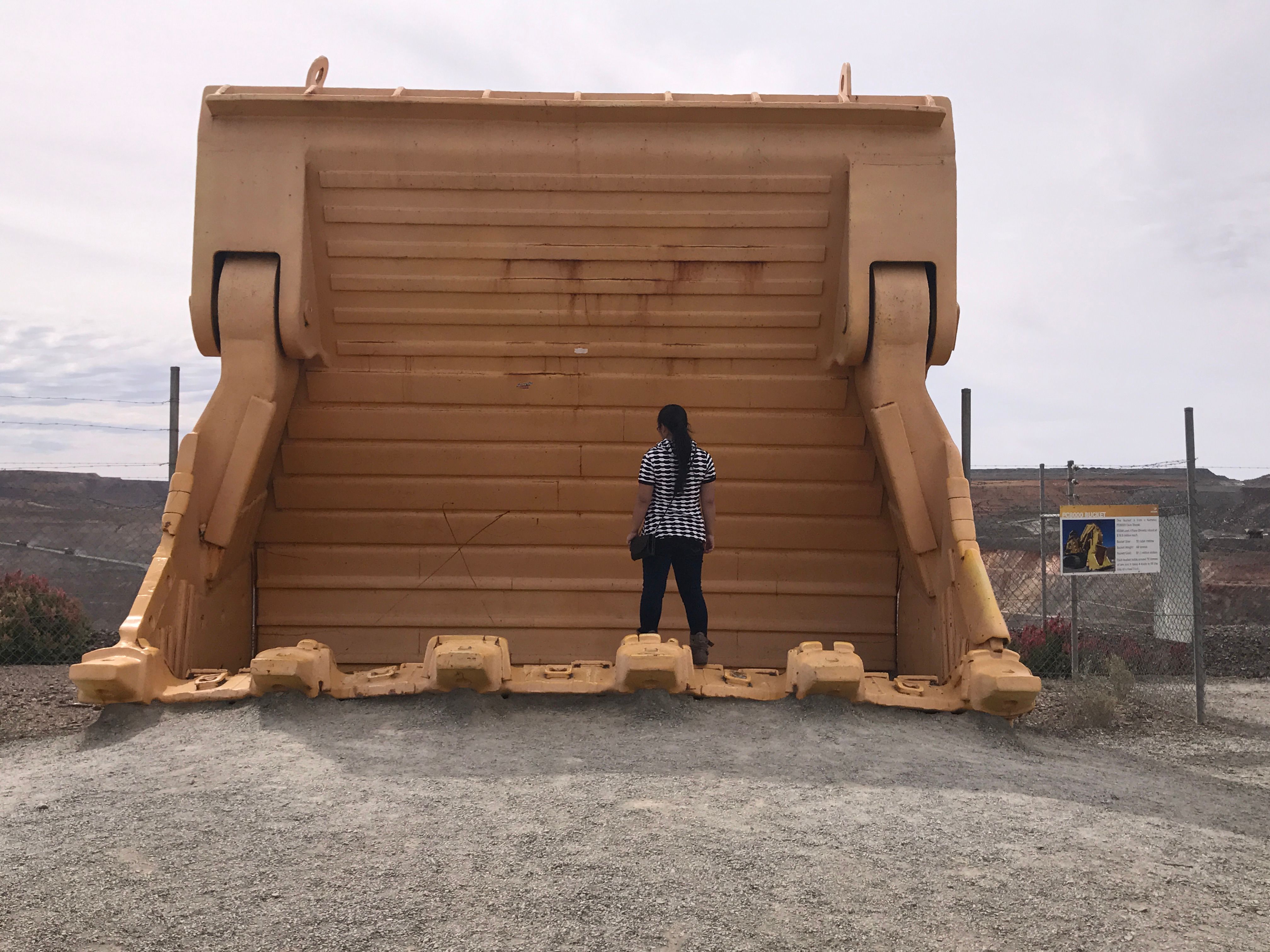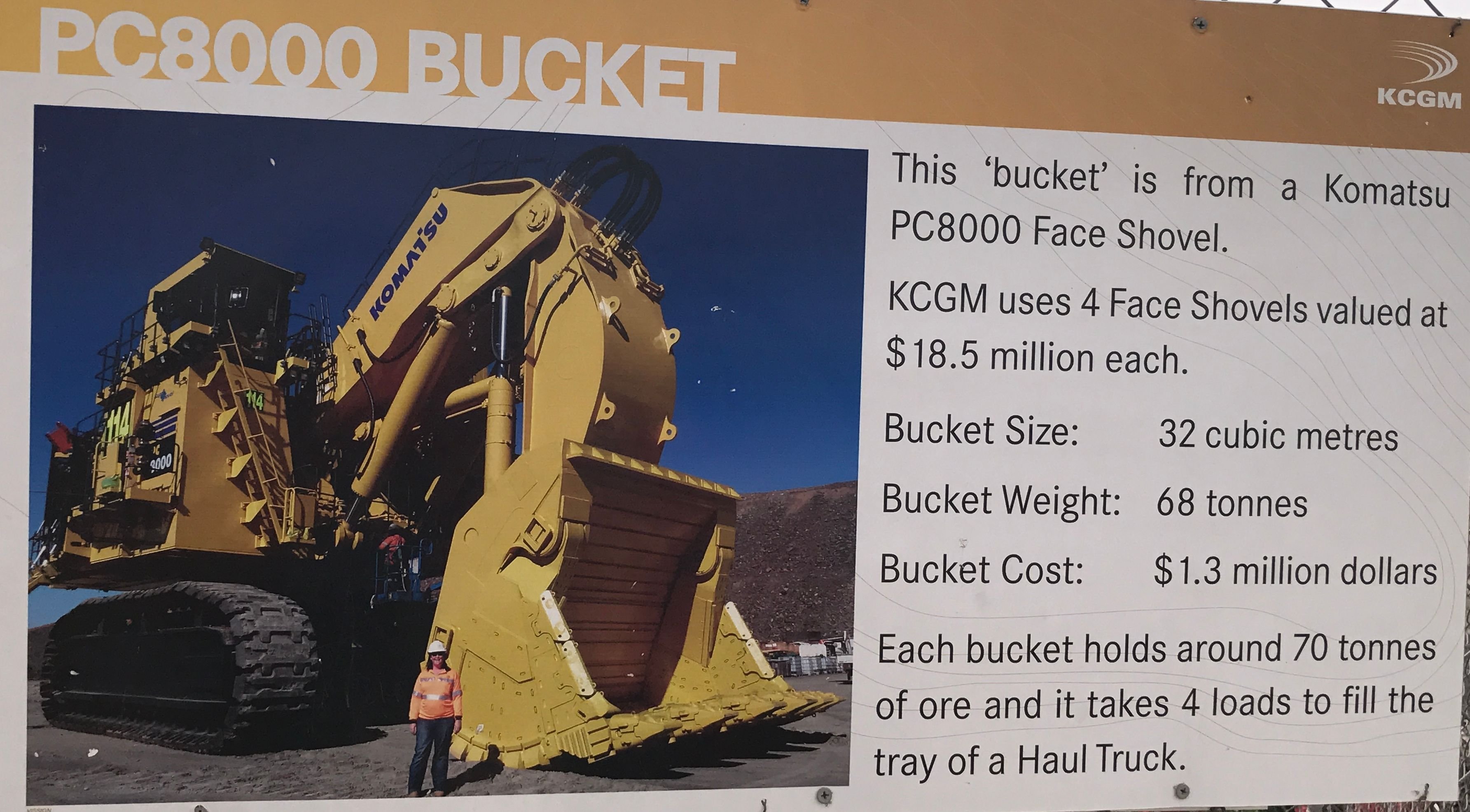 Some Of The Gold Ores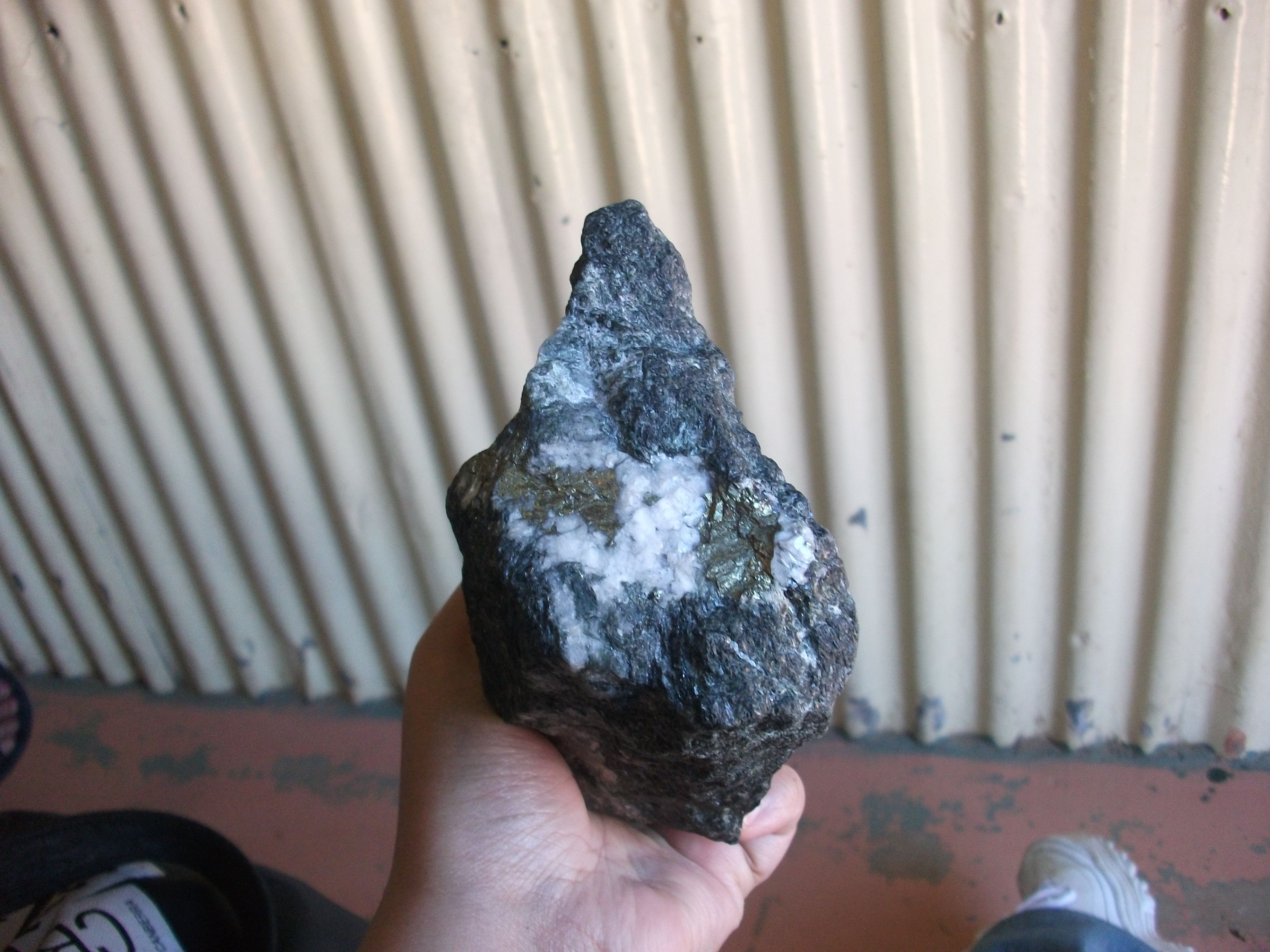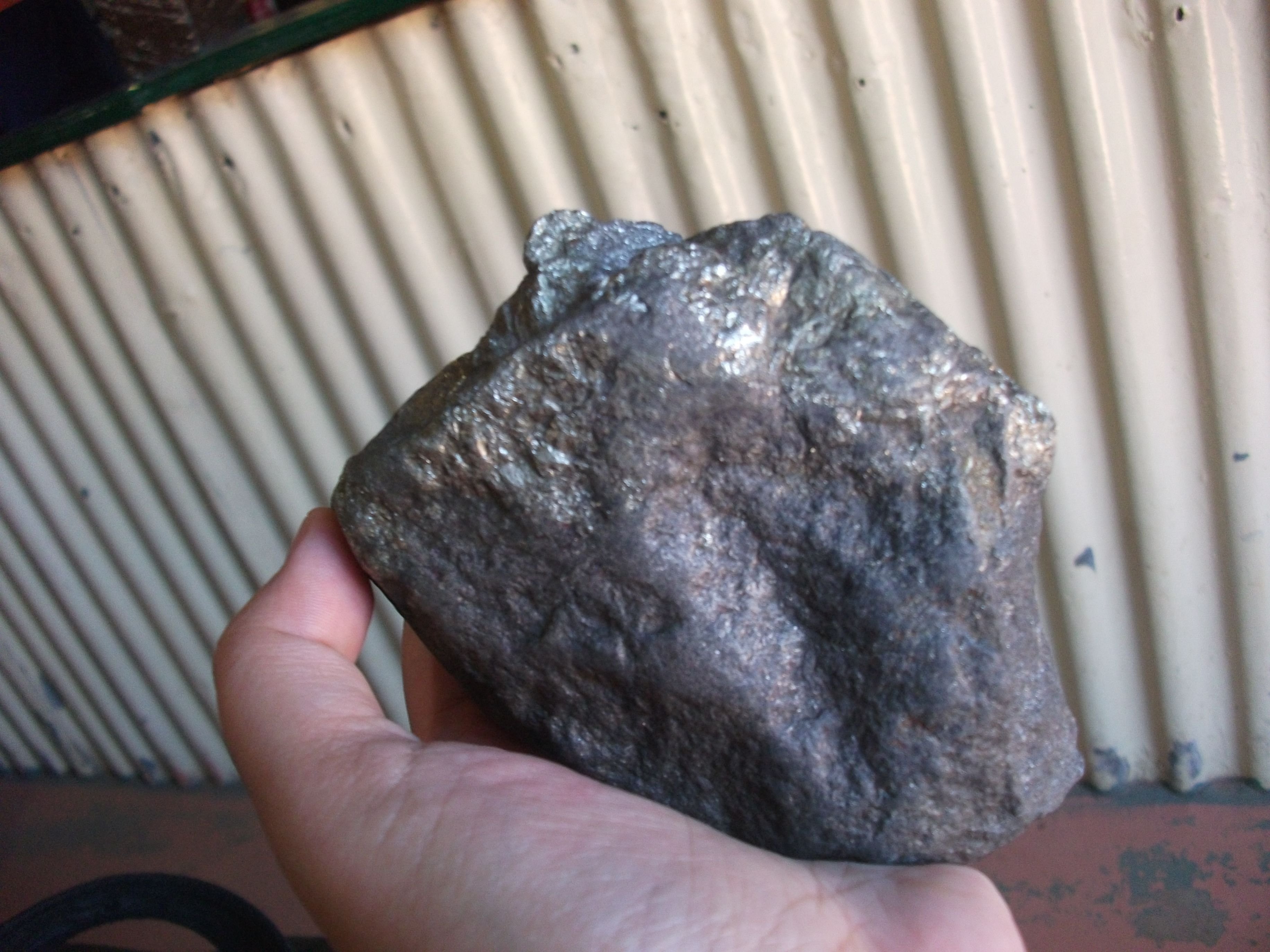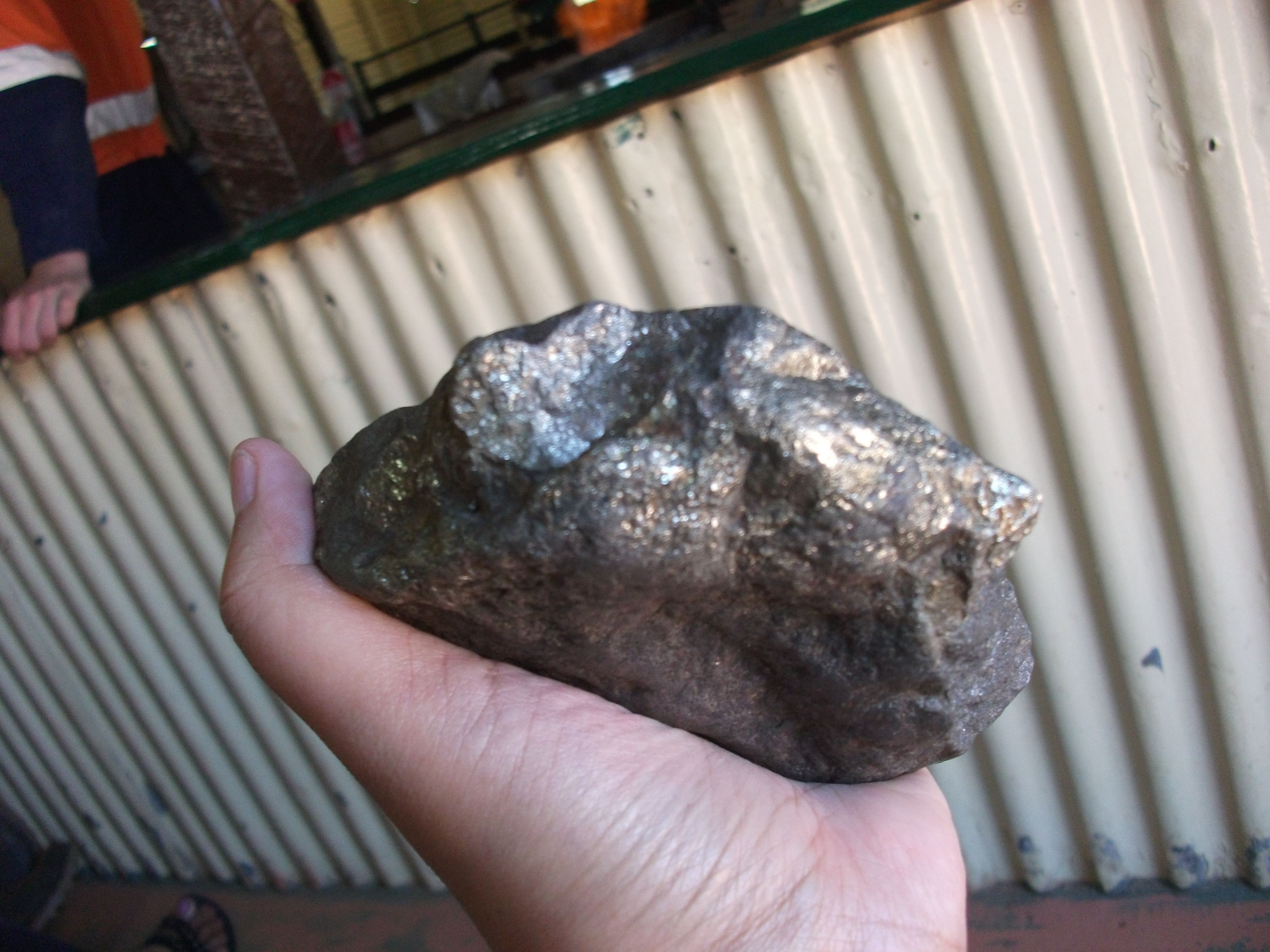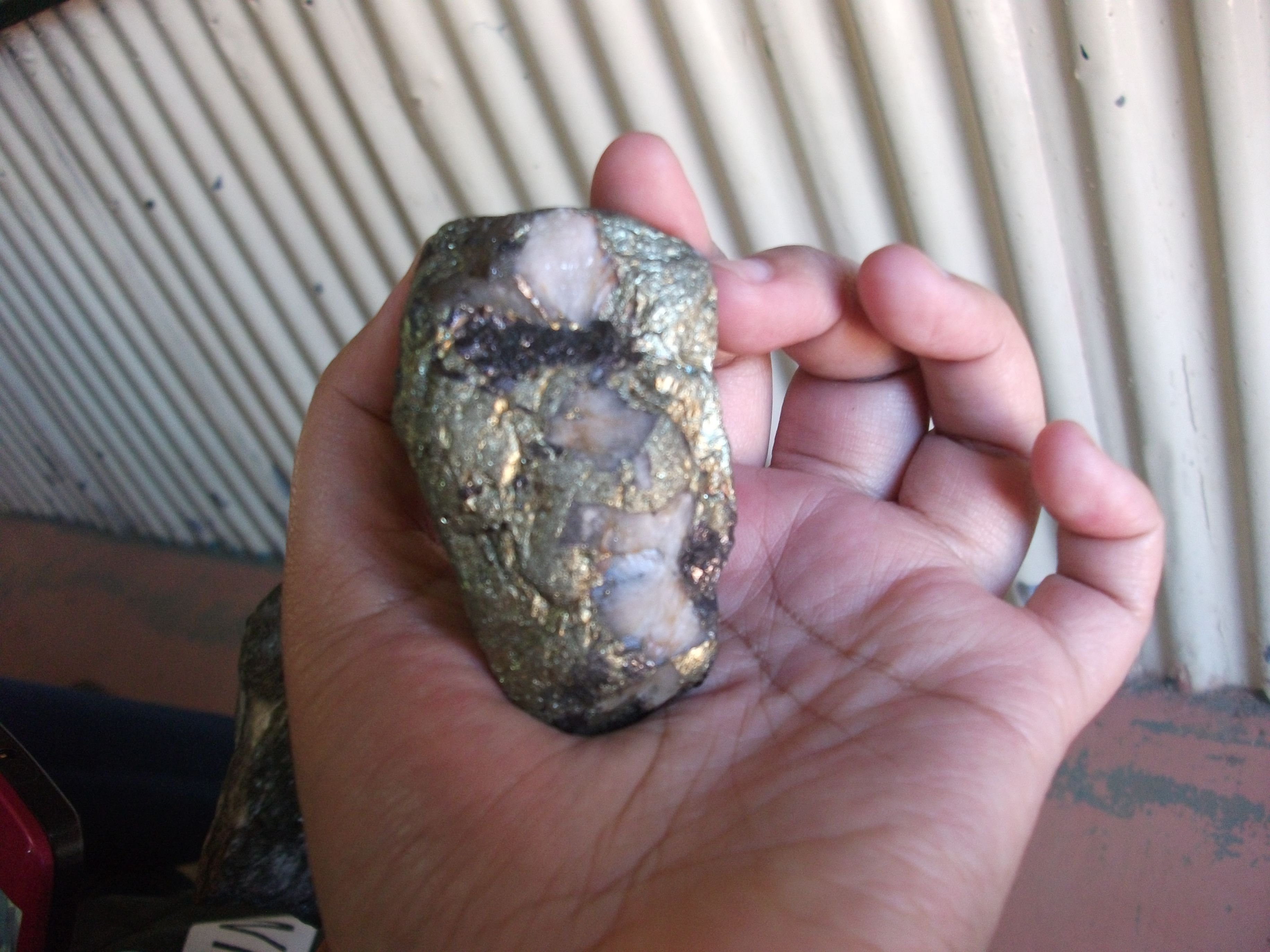 Cross Posting:
This article is also published on https://steemit.com/@webcoop
Please follow and like us: