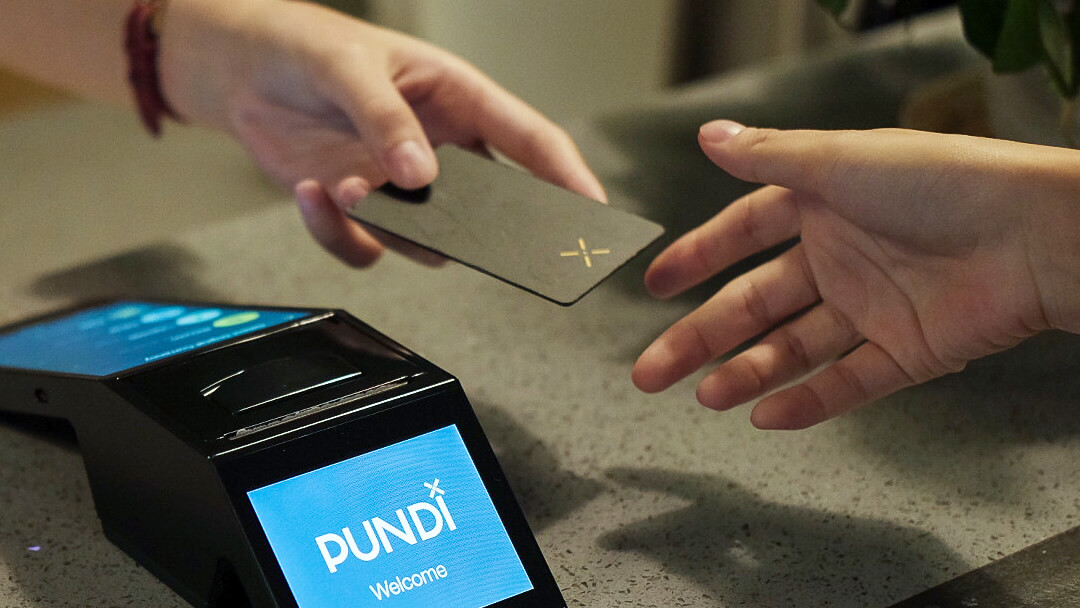 A lot of people might say they have missed the boat on PUNDI X because it already did a 10X or more. But the PUNDI X team are still active and there is more exciting news to come so it has plenty of room to grow which could possibly take it to 100X.
What is PUNDI X?
---
"It is a decentralized platform whose aim is to simplify cryptocurrency for users. It is designed to make it easier for users to purchase goods and services using crypto. The Pundi X company plans to distribute hundreds of point-of-sale smart devices to retailers. The retailers will then be able to accept payment in form of the Pundi X tokens. This whole system affords the retailers lower transaction fees." Source
A possible 100X coin?
---
Yes, I believe PUNDI X still have plenty of room to grow. At the time of writing this PUNDI X (NPXS) is worth $0.010737 and it can keep going up.
Their Products, PUNDI XPOS, PUNDI CARDS, XPOS HANDY, and XPOSDESK
PUNDI X team are very active in getting their product out there. The mass production of their PUNDI XPOS started in February 2018. Pundi X will deploy over 100,000 Pundi XPOS devices in more than 12 countries.
The team already have started rolling out these PUNDI XPOS devices.
The XPOS HANDY and XPOSDESK are being developed which means when a new news will come out about the launches of these new devices or platforms the price of NPXS will go up again.
Their airdrops are very generous as well. At the moment the monthly airdrop is around 7.316%, that is free money and that will keep going until December 2018. And it doesn't stop there, an airdrop of 2.11637% will be given monthly on the year of 2019 and an airdrop of 0.88187% on the year of 2020. Now, who wouldn't want a free money?
These airdrops should be enough incentives for you to hold on to your PUNDI X tokens.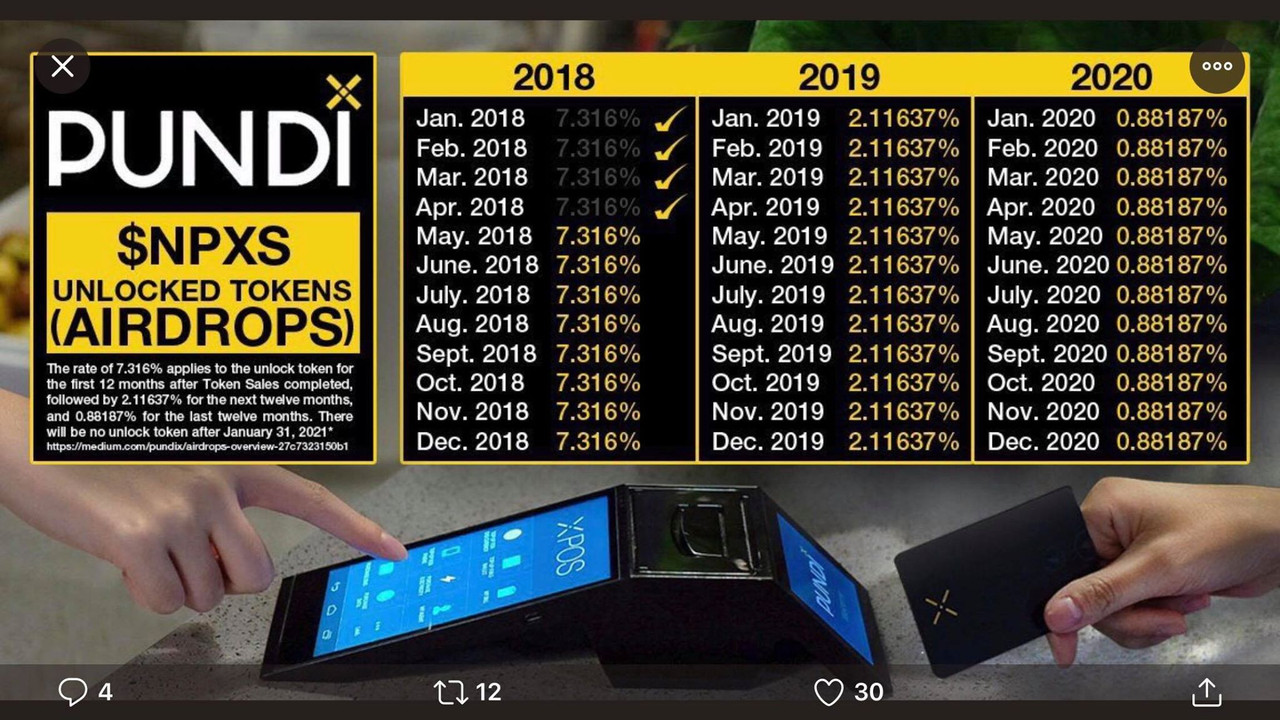 Pundi X established a dedicated Partnership Reserve Fund (PRF) to encourage and incentivize future business partnerships within the Pundi X ecosystem.

The total buy back of NPXS will be equivalent to 2,000 Ethereum (ETH) and will be rolled out in stages.

Update on May 25: due to the ongoing Bit-z listing voting, we decided to have an additional NPXS buyback of equivalent to 100 ETH to the 4th buyback plan. It will be executed at a price between $0.0125 to 0.02 dollars.

Here is the address for you to check, https://etherscan.io/address/0x10Ca70A39fb752c4FAd3Cf2AFa7f068DC4dfa868#tokentxns
Source
The PUNDI X teams are so busy going around the world getting their product known. They have started in Asia and I'm sure there will be plenty of interest in their products.
"Pundi X will speak at the Blockchain Applications and Economics Forum 2018 and host a meetup in Manila

Held at the SMX Convention Center from May 28 -30 in Taguig, Metro Manila, the Blockchain Applications and Economics Forum 2018 will bring together potential enterprises, business leaders, governments and blockchain investors to access the possibility of blockchain applications." Source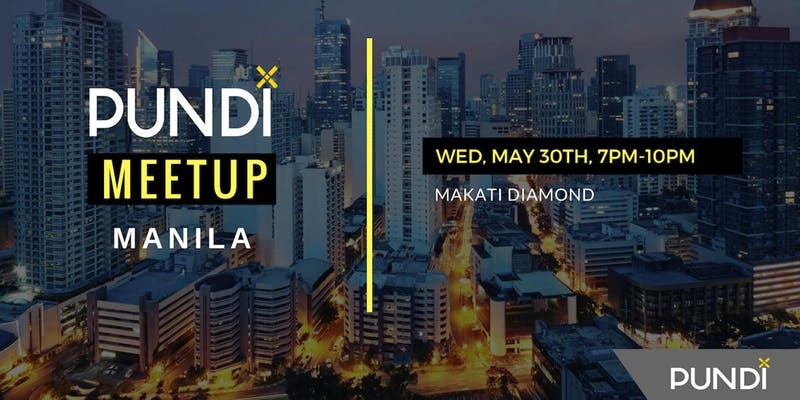 Do you like the above article?
---
Follow me on Twitter, Facebook, Steemit
Donate:
Bitcoin Address:
1Lur9SrsA2Pb4BWbYhgDFUrRURfzyw3soW
Litecoin Address:
LTnLiQGGrQBaSidGuYUry8iwMimNsSRPFV
Ethereum Address:
0x56D3b1E1D182Fb7da6C0fDeA01A1B2C37603Ae89
Steem Address: webcoop
DISCLAIMER:
---
I am not a financial adviser. The above article is my opinion only. Please do your own research.