Referral – Another Way Of Earning Extra Cash

6

min read
Referrals are other ways of earning free money. Do you see the links on this article? These are referral links, when people wanted to join or check whatever you were talking about in your article or post, they will definitely click on those links for easy access. And in return you are getting referrals and earning money from it.
There is a great money to be made with referrals especially with exchanges like BINANCE because they pay 20% commission. For example you managed to refer a person who trades a lot then you are getting 20% commission from the fees.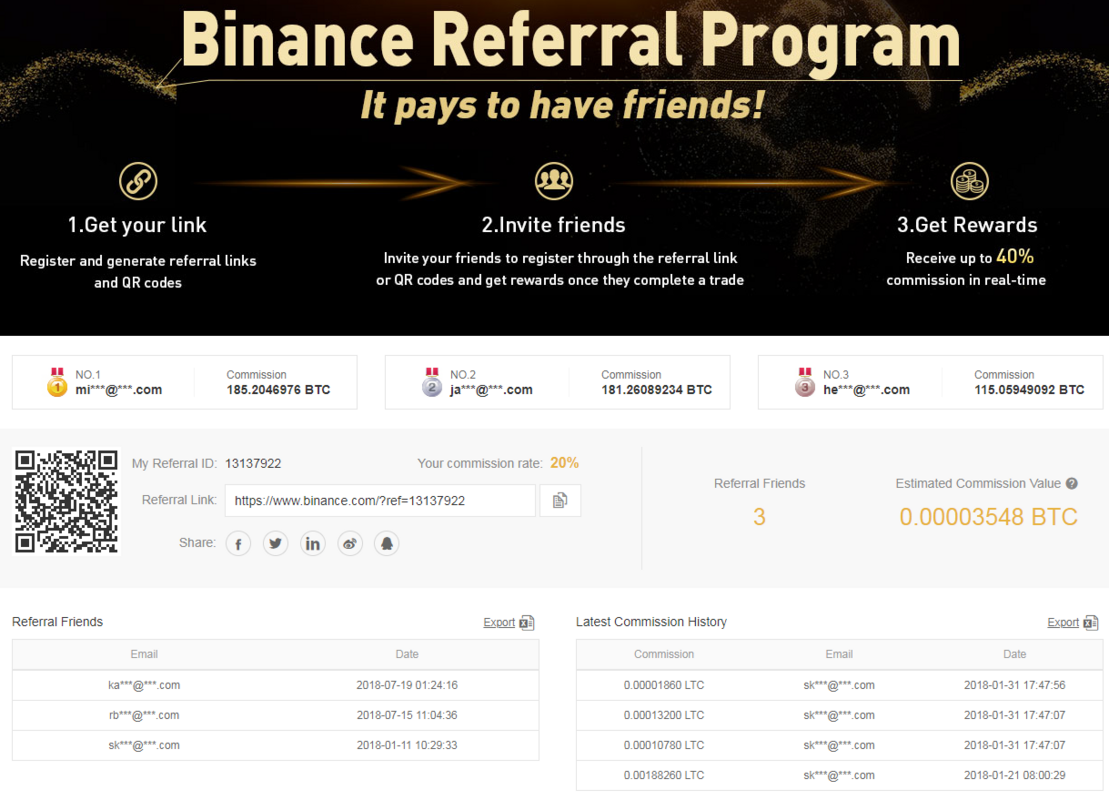 Our own COINS.PH is another good example. Every referral you make you get 50 pesos and your referral will also get 50 pesos.
I am not saying you go and sign up to all those exchanges so you can get referrals but if you are using it anyway, why not utilize their referral programs to get extra money.
The best thing for signing up to most of the exchanges especially with the popular ones is that whenever you get in on an airdrop, they will not tell you where it is going to be listed. This means if you are chasing your token from an airdrop and it is listed to an exchange where you don't have an account yet, you will have to do all the trouble of signing up to that exchange anyway.
So, why not put all those referral links left, right and centre especially if you are writing an article or blog related to it.
Those referral links are another great way of earning extra cash.
DISCLAIMER
I don't claim to be an expert about the article mentioned above. The article above is based on my own experiences and my own research. I don't claim it to be 100% accurate.
I am not a financial advisor. The article above is just my own opinion. Please do your own research.