The Philippines' first digital currency exchange

9

min read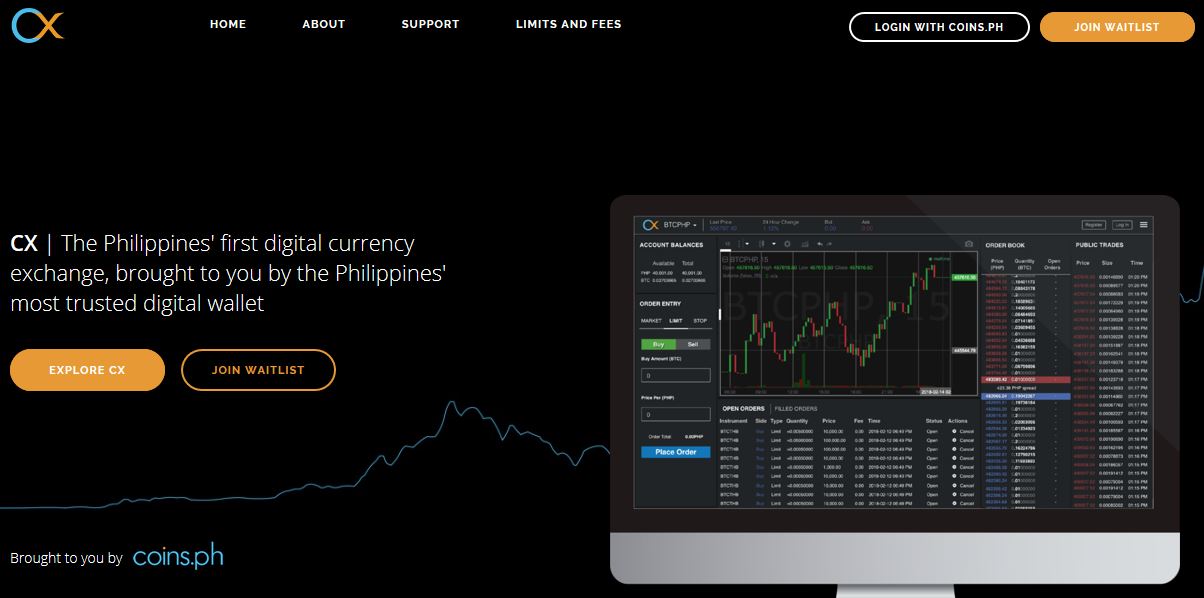 Philippines COINS.PH finally have their first crypto exchange
This is a very good news to the people of the Philippines who are already into crypto and this will add encouragement to others in getting into crypto.
Before we get into looking at the exchange, I will give a brief information about coins.ph
I think coins.ph is the first platform as a crypto exchange or maybe better called broker. It was mainly bitcoin, where you can buy and sell bitcoin. Coins.ph also have other services on offer like paying your bills, buying or selling mobile credits (they call it "load"), online shop, etc. I recently asked them to put LiteCoin as well for a faster and cheaper transaction but they added Ethereum instead. Still a good news.
Have I used coins.ph? Yes I have and I still do. I have sent some of my ethereum and bitcoin there mainly for paying bills and buying "load". I'm not going into much details about coins.ph here, that will be different review.
Anyway, now that you know what coins.ph is, we will have a look at their first crypto trading exchange. The site is called, cx.coins.asia, at the moment it's only the existing coins.ph members who have access to the exchange.
The exchange's UI/UX is not too bad, easy to understand and navigate (this is from a person who have experience with other trading exchanges like binance). Also the included trading view is a good feature, it will be handy when traders in the exchange will be doing their technical analysis.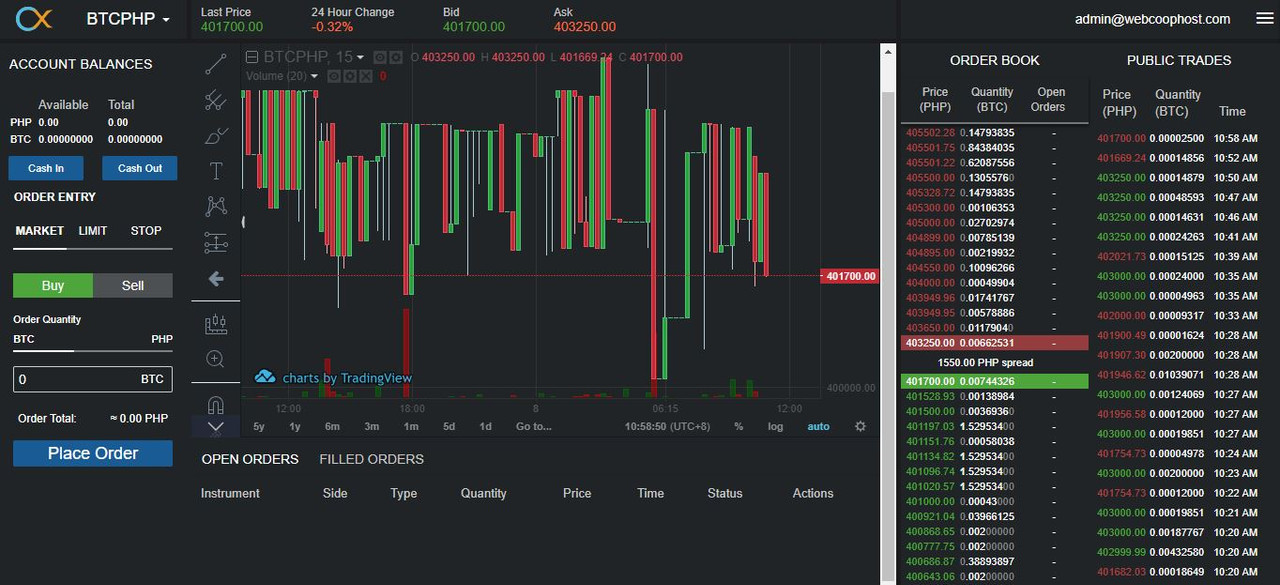 The pairings are great too, I think most people in Philippines will be better off with pairings with Philippine Peso (PHP) which will make it easier to understand for the beginners. Currently cx.coins.asia have a pairing of bitcoin to peso (BTCPHP), bitcoin cash to peso (BCHPHP), litecoin to peso (LTCPHP), ethereum to peso (ETHPHP) and ripple to peso (XRPPHP).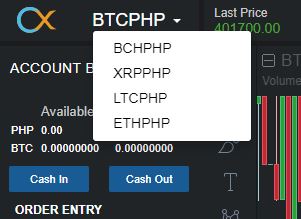 Things needed improving
The CX exchange still coupled with coins.ph, you will need your coins.ph to deposit and withdraw to and from the exchange. This is similar to coinbase and gdax, I think (if I'm not mistaken).
There is nothing wrong with that but the problem is you can only deposit and withdraw in either bitcoin or peso. The exchange have litcoin, ethereum, bitcoin cash and ripple but both coins.ph and cx exchange don't have wallet for these coins.

You can't deposit these coins to trade. The worst part is you can't withdraw these coins, you have to trade it back to Peso or bitcoin before you can withdraw it (to your coins.ph account or to/from bank).
Another thing is, why do they have the CX exchange coupled with coins.ph but coins.ph don't support LiteCoin, Bitcoin Cash and Ripple? Can you put a logic in that?
If they don't want deposits for these coins, at least allow for withdrawals to be able to withdraw these coins for safe storage like in a cold wallet and to be used as payment options when required.
I think this is a major hurdle for this CX exchange. Until they allow withdrawals and deposits for these coins, you will not see any movement in trading. You can only see movements in bitcoin and ethereum because I think the exchange is also registering the trade being done in coins.ph
My final thought.
I am excited to see that Philippines is getting into the cryptospace in a bigger scale. This first exchange will be improved and will continue to grow.
I believe that if they added wallet address for the current coins and the ability to deposit and withdraw these coins, this exchange will also be used by not just Filipinos but people from other countries.
DISCLAIMER
I don't claim to be an expert about the article mentioned above. The article above is based on my own experiences and my own research. I don't claim it to be 100% accurate.
I am not a financial advisor. The article above is just my own opinion. Please do your own research.